The most misrepresented of all Hindu traditions, Tantra is a complex interweaving of teachings and practices that pervades Vaiṣnava, Śaiva, Śākta, and Smarta traditions. Its roots can be traced back to Vedic times and its influence has spread to Jainism, Buddhism, and beyond.
While sex and secret ritual are an element of some practices, Tantra is much more than that. Tantric ideas have shaped core Hindu practices such as temple building, worship, mantra, yoga, ayurveda, meditation, and guru-disciple relationships. It is a part of everyday life.
This weekend will demystify Tantra and show that it is more than just esoteric teachings for the few, but is in fact the very fabric of the Hindu world-view.
When: Saturday 19 – Sunday 20 September 2020
Where: Online Via Zoom!
Timings (each day)
Session One: 12.00–2.15pm UK Time (includes tea break)
Lunch Break: 2.15–3.30pm UK Time
Session Two: 3.30–6.00pm UK Time (includes tea break)
All timings are UK time.
West Coast US subtract  8 hours
East Coast US subtract  5 hours
India add 5½ hours
Eastern Australia add 9 hours
Time zones don't work for you? Enrolment gives you access to recordings of all sessions.
Enrolment fee: £125
Includes both days and recordings of all sessions
Day One: Saturday 19 September
Tantric Sex, the Kāma Sūtra, and Yoga
Western interest in Tantra is mostly focused on sex. However, sexual rituals in tantric texts are about physical empowerment and spiritual freedom – not sensual pleasure. How does this compare to the worldlier priorities of the Kāma Sūtra? And are there links between modern "neo-Tantra" and sexual restraint in yogic texts?
---
Tutor: Daniel Simpson
12.00–1.00pm (UK Time)
Tantra and the Hindu Goddess
The Sanskrit text Devi Māhātmya ("Glory of the Goddess") marks the debut of the Hindu Goddess within the Brahminic fold – never before do we see ultimate divinity presented in feminine form.  The text narrates the monumental feats of the Hindu divine mother, entailing her slaughter of demons, her manifestation into various forms, and her granting of boons.  The Goddess is presented as supreme, transcending the pantheon of Vedic gods, greater even than the Hindu great gods Śiva, Viṣṇu, and Brahmā. Chanted in every corner of the Hindu world during the annual Nine Nights autumnal Goddess festival, the Devī Māhātmya enjoys a vibrant ritual life.  It has also been a key text for tantric ritual practice. Why is this so? To what extent can the Devī Māhātmya be said to be a "tantric text" by virtue of its narrative content?
---
Tutor: Dr Raj Balkaran
1.15–2.15pm (UK Time)
Break
Tantra and Indian Religion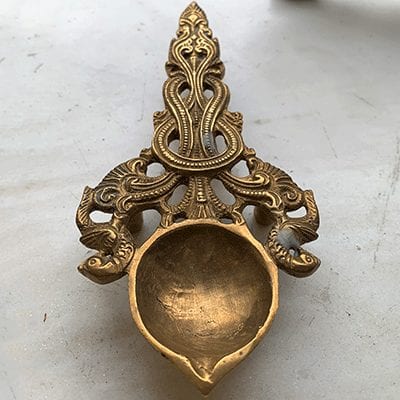 We explore the full dimensions of Tantra and consider its role in the beliefs and practices of Hinduism. Hinduism manifests in many ways, but it is possible to identify two major strands, which we can broadly define as the Vedic and the Tantric. We will establish the nature of these two expressions of Indian spirituality and consider how they relate to each other and are to be recognised in belief and practice such as Yoga and worship.
---
Tutor: Dr Nick Sutton
3.30–4.30pm (UK Time)
Śakteya Mudrās: Hand Gestures in Goddess Tantric Traditions
In this session we attempt to understand and model hand gestures (mudrās) in tantric rituals. Rooted in older traditions, mudrās are an integral part of tantric ritual. Śākteya tantric practitioners construct a symbolic world through mudrās and in this talk we will explore how these are taught. On a broader level this talk seeks to explore the ways in which body-symbolism (particularly hand gestures) have emerged in Śākta traditions and how this practice has become 'performative' by applying a semiotic approach. This talk will also explore anthropological observations conducted during this research, in the form of documentary films.
---
Tutor: Dr Janaki Nair
4.45–6.00pm (UK Time)
Day Two: Sunday 20 September
The Tantric Body
The body is important in Tantra, but in more mysterious ways than many people imagine. This session leads us to a more complete understanding of the role of the body in Tantric traditions as a vehicle for spirituality.
---
Tutor: Prof. Gavin Flood
12.00–1.00pm (UK Time)
Aghora Tantra in Kāmākhyā
A visual guide to the history and rituals of the Kāmākhyā temple in Assam, India. The temple of the Goddess Kāmākhyā is considered one of the śakti piṭhas (seating place of the śakti) of the Goddess. Rare still and moving images show the complexities of tantric rituals to the Goddess.
---
Tutor: Prema Goet
1.15–2.15 (UK Time)
Break
The Path of Desire: Living Tantra in Northeast India
This presentation is based on a current work-in-progress on the living Tantric traditions of Assam. Long revered as one of the oldest and most important seats of Tantra in South Asia, Assam (aka Kamarupa) remains a vibrant center of Tantric practice to this day. But Tantra here includes not only the more elite, Sanskritic Tantric lineages but also the more popular or "folk" forms of Tantra, which include the practice of magic, healing, and spirit possession. 
---
Tutor: Prof. Hugh Urban
3.30–4.30 (UK Time)
Kashmir Śaivism: The Tantric Advaita
Kashmir Śaivism reveals the Tantric approach to religion as non-dualist. Śaṅkarācārya, generally viewed to be the principal exponent of non-dualism (advaita), teaches transcendence of the manifest world. But in Kashmir Śaivism we find a form of advaita that is more concerned with the notion of the world as a reality that is Śiva himself. By considering these two expressions of advaita we can identify the fundamental distinctions that exist between the Vedic and Tantric expressions of Hindu spirituality.
---
Tutor: Dr Nick Sutton
4.45–6.00pm (UK Time)
Prof. Hugh B. Urban
Hugh B. Urban is interested in the study of secrecy in religion, particularly in relation to questions of knowledge and power. Focusing primarily on the traditions of South Asia, he is author of Tantra: Sex, Secrecy, Politics and Power in the Study of Religion (2003) and Magia Sexualis: Sex, Magic, and Liberation in Modern Western Esotericism (2006), among other books.
Prof. Gavin Flood
Author of The Tantric Body, the definitive text on Tantra. Prof. Flood is Professor of Hindu Studies and Comparative Religion at Oxford University, Academic Director of the Oxford Centre for Hindu Studies, Senior Research Fellow at Campion Hall, and Yap Kim Hao Visiting Professor of Comparative Religious Studies at Yale-NUS Singapore.
Prema Goet
Prema is a multi-disciplinary researcher in the culture and languages of South Asia. He holds a degree in South Asian Studies and Sanskrit from SOAS, where he also obtained his Master's degree in Philosophy and Religion (Traditions of Yoga and Meditation). Prema works with practitioners from India, Nepal, and Bangladesh, documenting and producing works on tantric rituals, the worship of Goddess(es), and yogic practices. He is a documentary researcher for the OCHS Sākta Traditions project.
Dr Raj Balkaran
With degrees in Hinduism from the University of Toronto and University of Calgary, Raj interprets Sanskrit narrative texts for ethical import. He is the author of The Goddess and the King in Indian Myth and The Goddess and the Sun in Indian Myth, both published as part of Routledge's Hindu Studies Series. Alongside his academic training, Raj apprenticed with an Indian master for twelve years as part of an oral tradition dedicated to the preservation and application of Hindu philosophy. He teaches comparative religion and mythology courses at the University of Toronto School of Continuing Studies and teaches Hinduism courses privately online. Beyond teaching and research, Raj enjoys a thriving life-consulting practice and hosts the New Books in Hindu Studies podcast.
Dr Nick Sutton
Nick is the Director – and the heart and soul – of the OCHS Continuing Education Department. He is a dedicated teacher with decades of experience in making sometimes-confusing traditions relevant. He has created ten online courses and is working on many more. He has written translations and commentary on Bhagavad Gītā and the Yoga Sūtra.
Dr Janaki Nair
Janaki Nair is researching semiotics in ancient cultural and religious practices using visual anthropological methods. She is a documentary film maker and also a member of OCHS Sakta traditions research project.
Daniel Simpson
Daniel Simpson teaches OCHS courses on the history and philosophy of yoga, and the Vedas and Upanishads. He is the author of The Truth of Yoga, a comprehensive guide to how yoga practice evolved. He originally studied at Cambridge, and earned his Master's degree from SOAS, University of London. He is also a devoted yoga practitioner and teacher.
Enrolment fee £125
Includes both days and recordings of all sessions